Your ability to see the words on this website have led you here!
Most of us rely on vision every waking moment and we place tremendous value on our eyes and how we see.
I created this Patient Educational Center for one purpose: to help you understand more about the eye and vision.
This Patient Education Center provides educational information about many, but not all, eye conditions. It includes short easy-to-understand videos, detailed articles with high quality graphics, and links to other resources.
To get started, choose a Topic from the left sidebar by hovering your pointer over a particular Topic. Then choose from a pop-up list of Articles and Videos within that Topic.
Some Articles are introductory in nature, while others provide an in depth review of a particular subject.

I recommend that you start with the first Article/Video listed on the pop-up menu within a particular Topic. This will give an introduction to the Topic. Then, expand your knowledge by reading or viewing the remaining Articles/Videos within that Topic.
I encourage you to view each video and to read each Article within a particular Topic of interest.
You can also Search for a Topic by using the Search Box at the top of the left sidebar.
I hope you will benefit from an increased understanding of how the eye works and some of the problems that may develop. Please read the disclaimer below, it applies to everyone.
Start learning now, see a short video on How the Eye Works.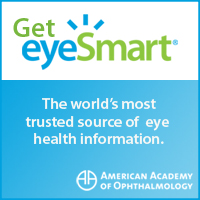 Also, be sure to search eye diseases, prevention and treatments.
The EyeSmart public awareness campaign empowers Americans to take charge of their eye health. EyeSmart emphasizes the need for Americans to know their risk factors for eye diseases, infections and injuries, and the role ophthalmologists play in the prevention, diagnosis and treatment of eye conditions.
The campaign is sponsored by the American Academy of Ophthalmology, in partnership with EyeCare America a public service program of the Foundation of the American Academy of Ophthalmology.
En Espanol, tambien!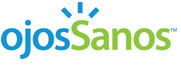 Dis

claimer: 

This Patient Education Center is provided for informational and educational purposes only. It is NOT intended to provide, nor should you use it for, instruction on medical diagnosis or treatment, and it does not provide medical advice.The information contained in the Patient Education Center is compiled from a variety of sources.? It does NOT cover all medical problems, eye diseases, eye conditions, ailments or treatments.

You should NOT rely on this information to determine a diagnosis or course of treatment.  The information should NOT be used in place of an individual consultation, examination, visit or call with your physician or other qualified health care provider.  You should never disregard the advice of your physician or other qualified health care provider because of any information you read on this site or any Web sites you visit as a result of this site.

Promptly consult your physician or other qualified health provider if you have any health care questions or concerns and before you begin or alter any treatment plan. No doctor-patient relationship is established by your use of this site.
?