On July 24, 2010 our office closed for the weekend and we reopened July 27 in Suite 408 – same address, just a new suite number and closer to the parking lot.
The larger office allows us to provide new services, including eyeglass fitting and dispensing.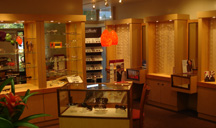 Our telephone number, office hours, and street address have not changed.
See details and map:? Contact Us